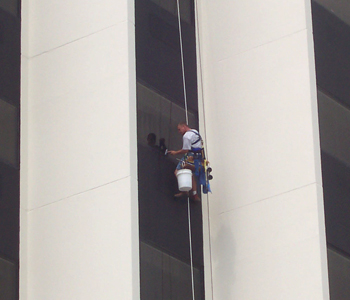 We offer commercial window cleaning services for the Greenville, Spartanburg, Anderson and surrounding areas in South Carolina and we also cover Hendersonville, Highlands, Lake Toxaway and surrounding areas in Western North Carolina. Our equipment is top of the line and we are equipped to handle low-rise and high-rise buildings, no windows are too high to clean.
What sets our commercial window cleaning services apart from our competition?
Most of our competitors use an extension pole with a water hose. We have a 60 ft extension ladder which is the largest extension ladder made and the only one around. We have the equipment to handle the tallest high-rise buildings and your high-rise windows will be cleaned professionally with a sponge and a squeegee and we also wipe down your window frames.
Some of our commercial clients include:
Clemson University Football Stadium
The Peace Center
St. Francis Hospital
The Mary Black Hospital
An Med Hospital
Goldsmith Property Management